Rick & Steve built Jaxson a feeding station to help with his megaesphagus, since gravity can help the food move down to his stomach. A lot of dog owners with dogs with this condition use a "Bailey chair", however I am trying to avoid that step if we can. Here is Jaxson using his feeding station.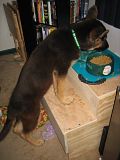 Jax in the truck on the way to the petstore.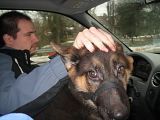 Jaxson's first time at the petstore on January 4th.
Rick & Jax make sure to look both ways before crossing the street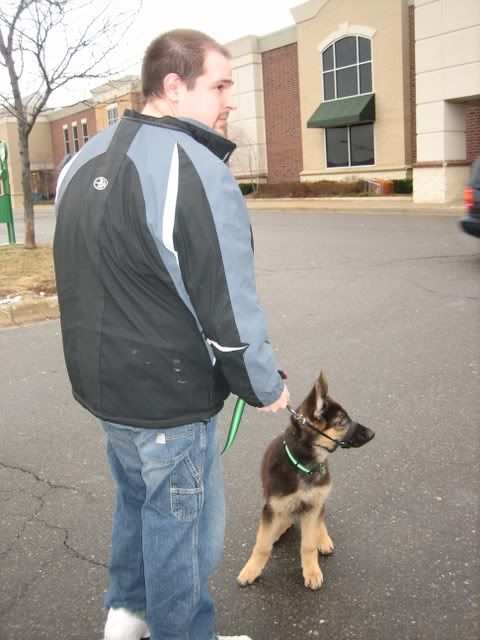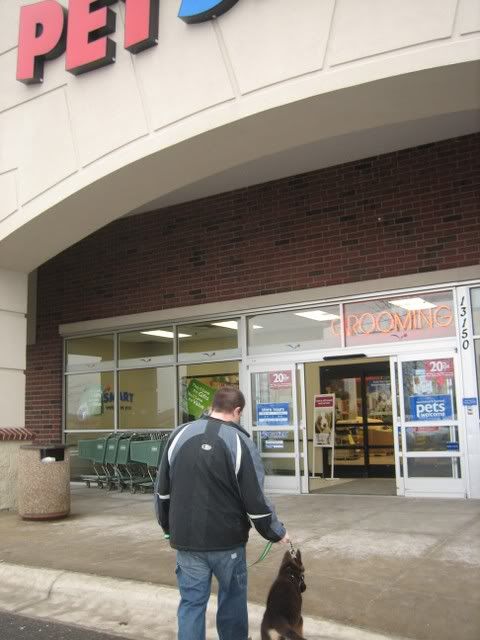 Showing Jax the birdies (he didnt show much interest back)
Jaxson making himself at home, laying down in the aisle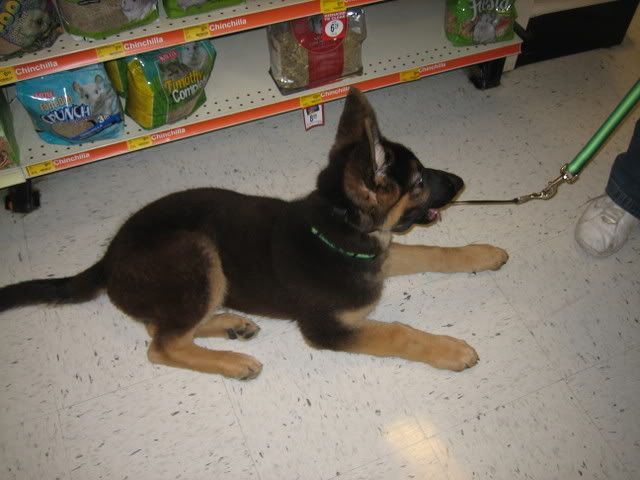 and making new friends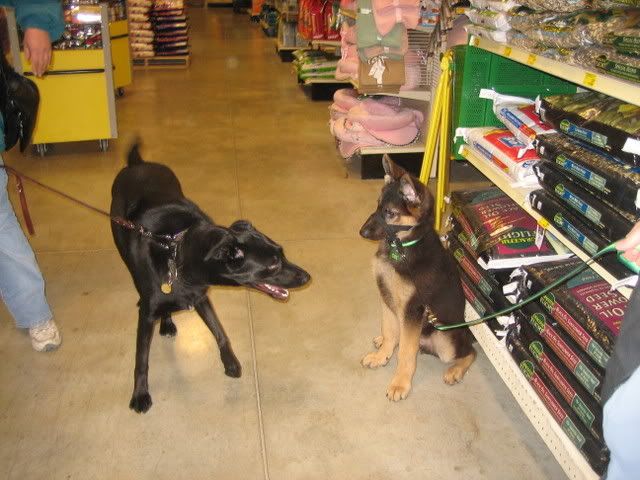 Jax's first trip went well! So did his truck ride back home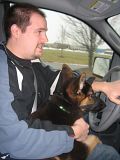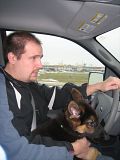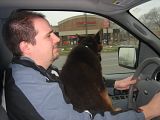 (we are not typically encouraging this behavior of distracting the driver!)
My two gorgeous boys sharing the coveted perch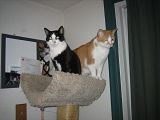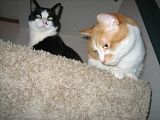 Trying to get some photos of Davy and he tries to hide from the paprizzi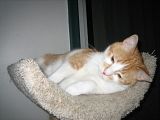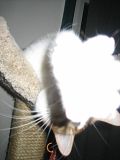 Can you find the cat in the toy mess? Maybe this is why Jax thinks the cats are just another toy??