Jaxson at his first day of basic manners training class on January 20th

Jax with his polar bear stuffie that he likes to swing, lay on and all around have fun with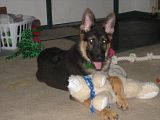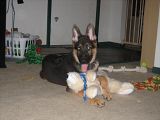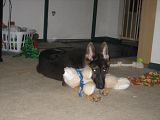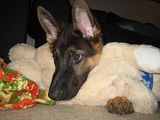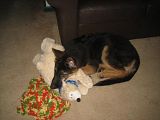 Sandra & Stu came over on January 31st and brought over their gorgeous dogs Geddy & Sawyer and Jaxson got to have a great puppy playdate!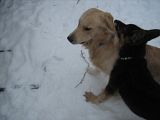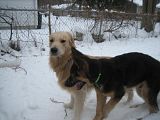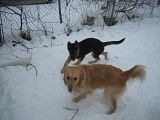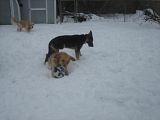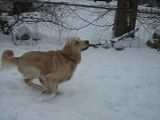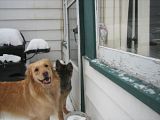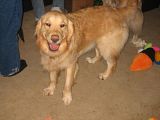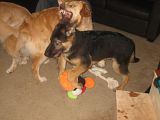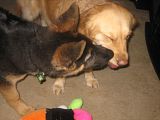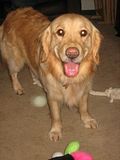 The video is of Jaxson chasing (and barking) Sawyer, with Geddy mostly standing by.
Careful, it makes you dizzy!


The next day our neighbor dog Paco was out so I wanted to get some good pictures of him and Jaxson. I love Paco, he is a sweetheart and great dog.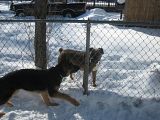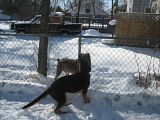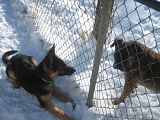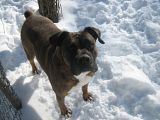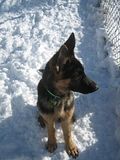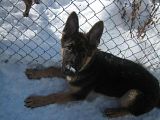 Jaxson was exhausted after two days of fun (after seeing Paco we went to the pet store and then my parents house), so while we watched the super bowl, he slept.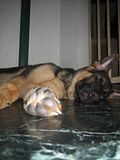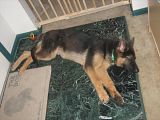 I got them a cute little sock monkey at the store for their cat tree and they are loving it