Jaxson seems to be doing very well! Monday I stayed home with him because his belly was very upset and I didnt want to leave him home alone. However, his coughing, and being lethargic from the pneumonia has certainly cleared up now. We are just concentrating on the belly problems for the poor guy! I know its making him uncomfortable to go between the two extremes, so hopefully his belly will calm down soon and everything will be back to normal!

Our pet insurance yesterday finalized our claim for his big overnight stay, and thankfully everything worked out just the way they say it should! The pet insurance we have (Pet's Best) has a $100 deductible, and then after that pays 80% - so we are getting a HUGE HUGE chunk back of poor Jax's ER visit. Which, while we will always do what we have to for them, it is nice to be able to get something back!

If anyone decides to get pet insurance or is thinking about it, I compared a lot of different companies before purchasing, and wouldnt mind answering questions about why we went with who we did. I made a spreadsheet comparing a few companies & plans which is viewable here. The cost is based on a 10 week old German Shepherd puppy (Jaxson), however you can see we picked the middle of the road insurance.

If anyone decides to use Pet's Best (even if a different plan than what we chose - we went with Pets Best 100 + Wellness), please use this referral link so they know I sent you their way!

Anyways, enough with the yappity yap - on with the pictures!

Jaxson & Rick (and myself behind the camera) at Rotary Park in Livonia. We were working on some commands such as come, telling him to sit or down from a distance, and leave it.


Jaxson practicing "Leave It"
Jaxson playing his "touch" game
Jax in the backyard
My Davy boy giving me many different stare downs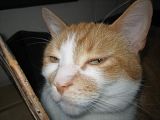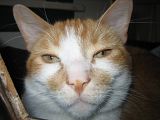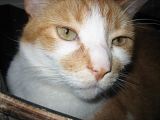 Happy Saturday everyone!