Back in the last few days of December, we visited over at Sandi, Paul & Bantha's gorgeous house. The dogs had a great time playing in the snow, and a bit of rough-housing in the house as well. The past few times they have played together they seem to be going through a "I'm top dog!" power struggle, so it was nice to see them get along so well.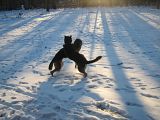 Look! They are stopping!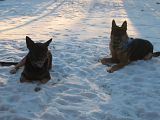 (that didnt last long...)

Tug'o'War Time!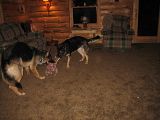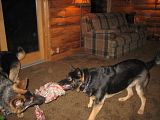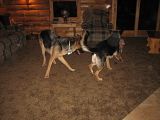 Thanks guys for a fun snowy play date! Jaxson was puckered out for days!